 Event

Info

Saturday, 16 December 2023
Early Entry Doors: 5.30pm
Normal Doors Open: 6pm
Show Starts:7pm
Timings are subject to change and should only be used as a guide.
New Generation Wrestling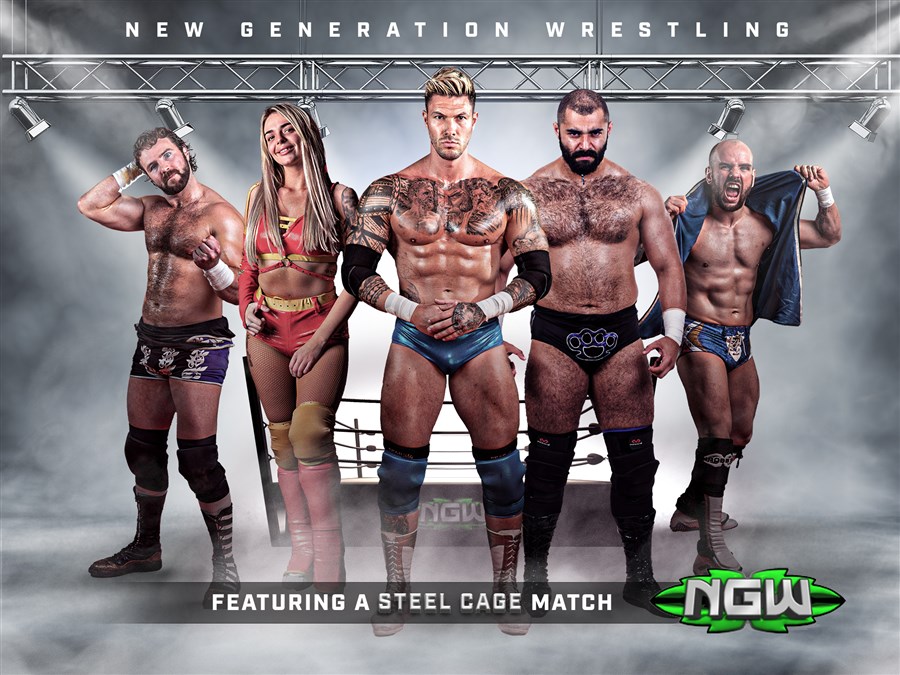 Now celebrating its 15th year anniversary, NGW ends a year of celebrations with its biggest show ever!
New Generation Wrestling is the biggest and best family-friendly wrestling entertainment show in Europe. You do not want to miss the jaw-dropping, high-flying, fast-paced action.
This is an experience you'll never forget.
Prior to the pandemic, NGW aired in over 34 countries around the world. Thanks to its deal with Butlin's in 2016, in the four years before COVID, New Generation Wrestling held over 100 events a year, attended live by over 300,000 people a year. In 2019, the NGW wrestlers, who had previously had their matches filmed and televised from Hull City Hall, were featured in the historic return of British wrestling to ITV - after a 30-year absence. The primetime Saturday night series would be seen by over 10 million people in the UK and aired globally. The team behind NGW was a driving force in working with ITV to bring the series to fruition.
With the slogan 'Bring Out The Hero In You', NGW is a live-action comic book come to life and has put Hull and its homegrown talent, firmly on the wrestling map, worldwide.
---
"FROM A COUNCIL ESTATE IN HULL TO A SATURDAY AFTERNOON TV-SERIES TELEVISED ALL OVER THE WORLD, NGW IS TRULY ONE OF EAST YORKSHIRE'S BIGGEST SUCCESS STORIES OF THE PAST DECADE".
- MARK 'THE BEAST' LABBETT (ITV'S 'THE CHASE') NGW'S EXECUTIVE PRODUCER
Event

Info

Saturday, 16 December 2023
Early Entry Doors: 5.30pm
Normal Doors Open: 6pm
Show Starts:7pm
Timings are subject to change and should only be used as a guide.
VIP Seating Upgrades
Want to enjoy a VIP premium experience at Connexin Live? Enjoy some of our best hospitality and upgrade your seats to some of the best in the house.
Upgrade Seats
Back To Events