 FAQ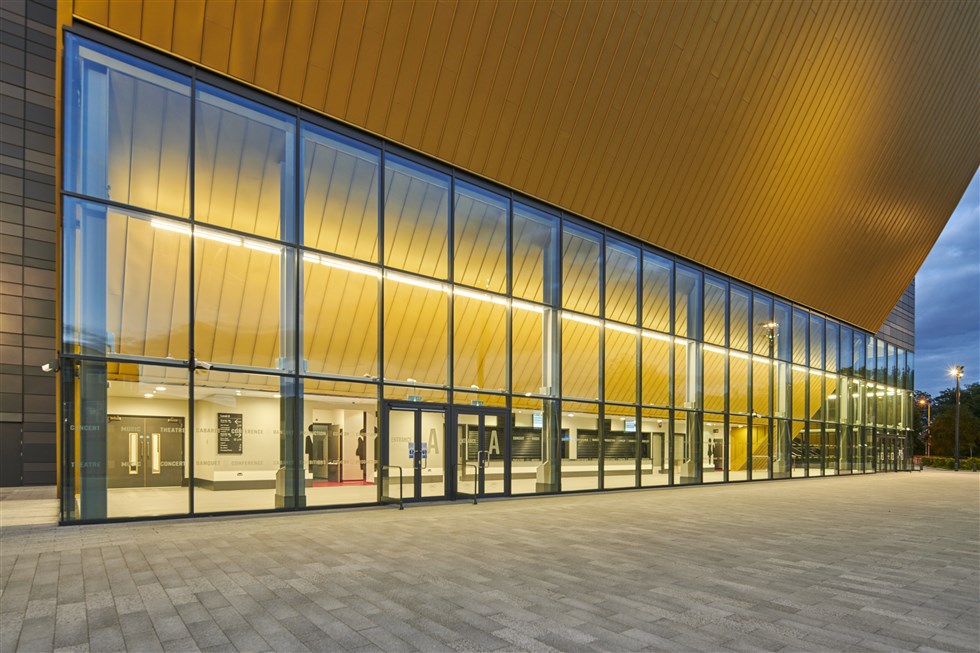 Ticketmaster Ticket Enquiries
If you have made a booking via Ticketmaster Website please contact their customer services department for any further assistance.
---
Does the Venue accept cash?
The Venue is cashless at bars. The move aims to provide quicker service and reduced waiting times at the bars and catering stands which means guests will be able to get to their seats quicker or miss less of the act they have paid to see.
---
Third Party Ticket Re-sale Sites
Whilst re-selling tickets is not illegal or against Arena ticket terms & conditions, re-selling for profit is, and it is particularly upsetting and despicable when large premeditated profits are made from genuine fans.
The Arena is constantly monitoring re-sale sites, and has the power to void any tickets found to be selling at a profit. Arena management together with their ticketing services provider Ticketmaster, have identified an individual site who is re-selling Arena show tickets for a major profit in significant quantities.
We will always strongly advise all patrons to purchase from official arena box offices or ticketing services providers such as Ticketmaster for full protection and satisfaction.
I have bought tickets on a third party site, what could happen?
If we have spotted them selling at more than face value they could be voided and admission at the event refused.
Your tickets may not be despatched from the seller and you are left out of pocket
Your tickets may have been re-sold more than once with the seller requesting duplicate tickets, making yours immediately invalid.
If you receive your tickets, and they are lost/stolen, you are not covered for duplicate tickets
You may not gain entry if it is an event where photo ID must match the customer name printed on the ticket.
How will I know if they are voided? -All initial purchasers are told by letter and told to refund monies to people they have sold to. Whether they will is your risk.
Will I get my money back on voided tickets? That is between you and whoever you purchased from, not us.
I've seen tickets on a third party site, should I buy? - Our guidance would be that if you want tickets please wait until nearer the event. Sometimes additional tickets may become available when production, viewing and safety issues are completed. If this happens we will also advertise the fact. We DO NOT recommend any purchases other than from an official outlet.
---
Children Under 14 Policy
As a responsible entertainment venue, the safety and comfort of our patrons is paramount. This Duty of Care is particularly relevant when protecting minors under 14 years old; as such our policy is that all children under *14 years old must be accompanied by an adult.
For certain shows where the audience is both seated and standing, no one under 14 years old will be permitted AT ALL to stand on the auditorium floor.
Parents should always be aware of their general responsibilities regarding their children's safety in situations where they are outside their direct control, and indeed legislation detailing these responsibilities.
* Unless photographic proof of age is supplied, Arena staff will make a judgement based on visual appearance prior to entry.
---
Smoking Policy and Electronic Cigarettes
Connexin Live, Hull is a smoke free venue; smoking is not allowed throughout the building.
It is possible to smoke outside of the venue; a dedicated smoking area is located outside at the front of the Arena.
Electronic cigarettes and vaping are not permitted for use inside, due to the sophistication of these devices; it is increasingly difficult to identify guests in the auditorium smoking compared to those smoking electronic cigarettes. To assist with this, guests who wish to use these devices are requested to use the external smoking area.
---
Prohibited Items
We have a strict bag policy. We encourage you to only bring essential items and stress no large bags or backpacks at all will be permitted into venue.
We will not allow any large bags, backpacks, holdalls, luggage or computer bags into the arena, ( Bags larger than 35cm x 40cm x 19cm will not be permitted). There is no storage or cloak room facility available so please make alternative arrangements before arriving to the venue.
For a list of all prohibited items, please visit our security section here.
---
Complaints Policy
Connexin Live, Hull is committed to providing high-quality service and experience to all our customers. We recognise that we may not always provide the high level of service that we would like and welcome the opportunity to consider and respond to any concerns that our customers may have.
You can notify us of any concerns you may have in relation by email to: [email protected]
We aim to respond to your concern within 21 working days. In the event that our investigations are still ongoing and it appears unlikely we will be able to respond within our target times, we will inform you of the reason for the delay and provide an estimate of our anticipated response time. We shall keep you informed of progress and respond as soon as possible following the conclusion of our investigation.