 Event

Info

Thursday, 22 September 2022

Want to enjoy a VIP premium experience at Connexin Live? Enjoy some of our best hospitality and upgrade your seats to some of the best in the house. Alt1ernatively enjoy pre-show dining in our restaurant or a complimentary drink in our lounge.
Extra Show

Info

7pm – General Admission Doors
7pm – DJ – Mista Bibs & crew
7.40pm - DJ – Millar & Stevo
8.40pm – Xavier France
8.50pm – Interval
9pm – Ne-Yo
10.30pm – Expected finish
NE-YO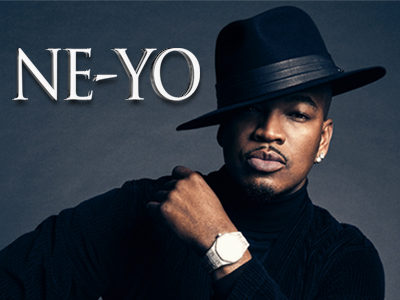 Due to heavy public demand, Grammy Award-winning singer, composer, producer, and actor NE-YO has today announced four new dates in London, Glasgow, Newcastle, Hull and Nottingham to his UK tour this September.

Tickets are now on sale.

Fresh from an appearance on the hit ITV Show 'The Masked Singer' in February, where he was runner up, NE-YO's affection for his UK fans has drawn him back for the biggest UK tour of his career.

NE-YO's hotly anticipated UK Tour promises to be showstopping and spectacular and will see him perform new music from his seventh album Self Explanatory', which came out last week via Motown Records and available HERE and includes recently-released singles 'You Got The Body,' 'Don't Love Me,' and 'Stay Down (feat Yung Bleu).'

With over 10 million albums sold worldwide, three Grammy Awards and two MOBO Awards, NE-YO is only the second male R&B artist ever to amass six consecutive top 10 albums.
Since breaking out with his multiplatinum debut album 'In My Own Words' in 2006, NE-YO has continued to be a force and deliver a steady stream of hits with his albums 'Because of You' (2007), 'Year of the Gentleman' (2008), 'Libra Scale' (2010), R.E.D. (2012), 'Non-Fiction' (2016) and 'Good Man' (2018).
He has also written and produced hits for some of music's biggest megastars, including Rihanna, Beyoncé, Jennifer Hudson, Usher and Celine Dion.
---

If you're a ThreeUK customer you can get your hands on presale tickets to the Bonus Arena this Wednesday at 10am.
Get yours and find out more about Three+ here ?? https://www.three.co.uk/threeplus T&Cs apply
Event

Info

Thursday, 22 September 2022

Want to enjoy a VIP premium experience at Connexin Live? Enjoy some of our best hospitality and upgrade your seats to some of the best in the house. Alt1ernatively enjoy pre-show dining in our restaurant or a complimentary drink in our lounge.





Book Lounge and Restaurant Upgrades

Add an extra sparkle to your arena experience with a delicious two-course meal and coffee in our Moondance restaurant.

Upgrade your tickets to our lounge experience, queue-jump via our VIP entrance and get access to a private bar with complimentary drink.

Please note event tickets must be purchased seperately.

For details on all of our hospitality experiences email [email protected]

Buy Hospitality Upgrades

Extra Show

Info

7pm – General Admission Doors
7pm – DJ – Mista Bibs & crew
7.40pm - DJ – Millar & Stevo
8.40pm – Xavier France
8.50pm – Interval
9pm – Ne-Yo
10.30pm – Expected finish
Back To Events