 Event

Info

Friday 30 September 2022

Want to enjoy a VIP premium experience at Connexin Live? Enjoy some of our best hospitality and upgrade your seats to some of the best in the house. Alt1ernatively enjoy pre-show dining in our restaurant or a complimentary drink in our lounge.
Extra Show

Info

6.30pm - Hospitality Doors
7pm - GA Doors
8 pm-8.40pm - Act 1
8.40pm-9pm - Interval
9pm-9.50pm Act 2
Katherine Ryan: Missus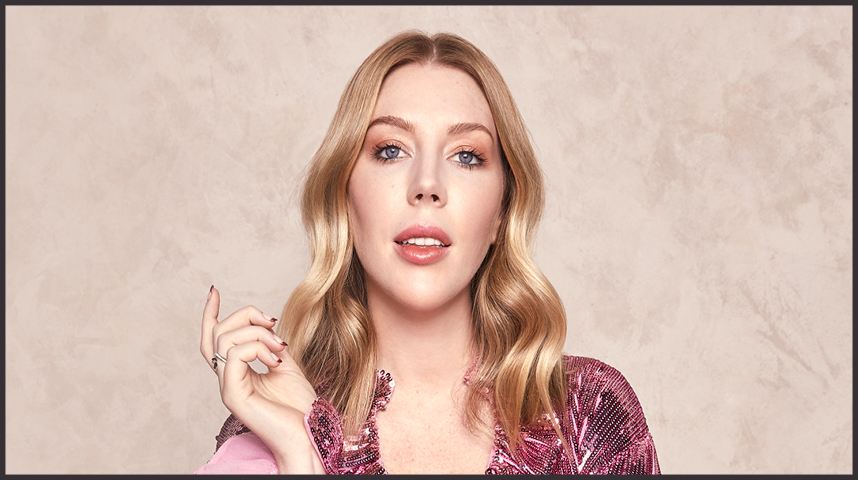 EXTRA AUTUMN DATES ADDED DUE TO PHENOMENAL DEMAND
Creator and Star of Netflix smash hit comedian and TV's Katherine Ryan makes a hugely welcome return to the stage with her brand-new live show, Missus. Having previously denounced partnership, Katherine has since married her first love, accidentally. A lot has changed for everyone and we can look forward to hearing Katherine Ryan's hilarious new perspectives on life, love, and what it means to be Missus.
Comedy superstar Katherine Ryan will visit the Bonus Arena, Hull on Friday 30 September 2022.
Katherine Ryan is currently dominating the television and live comedy scenes both in the UK and abroad. Katherine's debut 6 x 30' Netflix sitcom The Duchess and leapt to the top of the UK Netflix chart. Katherine not only stars in the lead role but also wrote and Executive Produced all episodes. The Duchess follows two critically acclaimed stand-up specials for Netflix – the second of which, Glitter Room, was released globally on 1 July 2019, following 2017's In Trouble. She was only the second UK-based comedian to get a Netflix Global 60' special released in all territories after Jimmy Carr – and is still the only woman.
Katherine will soon be seen hosting a primetime BBC Two talent competition series, ALL THAT GLITTERS, which features eight talented jewellers going head to head. Katherine will also soon be seen as Joan Rivers in Sky Arts' Urban Myth - WHEN JOAN KISSED BARBRA.
Having been a treasured stalwart on British panel shows for many years, Katherine was a team captain on Netflix's first ever global comedy panel show – The Fix alongside host Jimmy Carr. She has made countless appearances on the UK television - from the BBC's smash hit series Who Do You Think You Are alongside hosting Have I Got News For You three times and appearances on Would I Lie To You, QI and Live at The Apollo, to a contestant on Dave's Taskmaster Series 2 and the Champion of Champions Special and giving her own inimitable lecture on Comedians Giving Lectures.
Event

Info

Friday 30 September 2022

Want to enjoy a VIP premium experience at Connexin Live? Enjoy some of our best hospitality and upgrade your seats to some of the best in the house. Alt1ernatively enjoy pre-show dining in our restaurant or a complimentary drink in our lounge.





Book Lounge and Restaurant Upgrades

Add an extra sparkle to your arena experience with a delicious two-course meal and coffee in our Moondance restaurant.

Or upgrade your tickets to our lounge experience, queue-jump via our VIP entrance and get access to a private bar with complimentary drink.

Please note event tickets must be purchased seperately.

For details on all of our hospitality experiences email [email protected]

Buy Hospitality Upgrades

Extra Show

Info

6.30pm - Hospitality Doors
7pm - GA Doors
8 pm-8.40pm - Act 1
8.40pm-9pm - Interval
9pm-9.50pm Act 2
Back To Events