 Event

Info

Friday, 10 February 2023

Want to enjoy a VIP premium experience at Connexin Live? Enjoy some of our best hospitality and upgrade your seats to some of the best in the house. Alt1ernatively enjoy pre-show dining in our restaurant or a complimentary drink in our lounge.




6.30pm - doors open

8pm - show starts

8.50pm - interval

9.10pm - show resumes

10pm - expected finish

Timings are estimated and subject to change
Dreamboys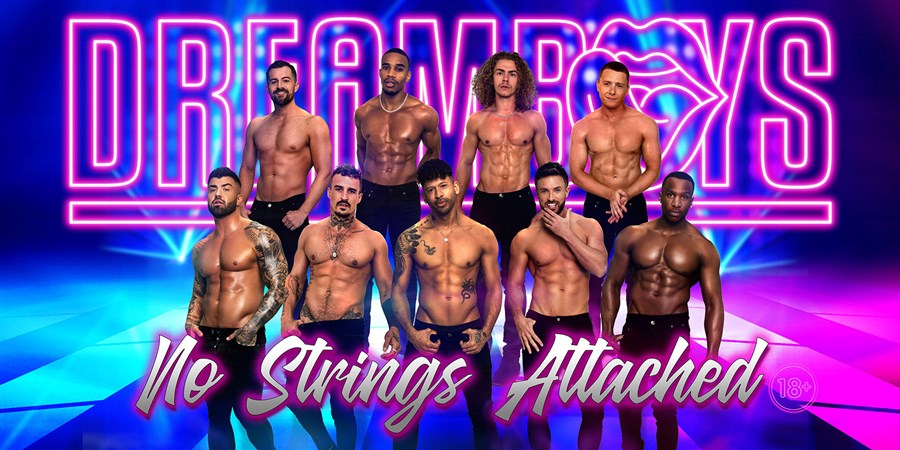 Fancy making a night of it? Dine in The Restaurant with a private bar, so you can feel like a star of the show too! With an exclusive menu, you can enjoy a delicious two-course meal before seeing the Dreamboys. Upgrade your tickets, drop us an email here. (Limited Availability)
---
The UK's most famous male dance group are back and will be touring the UK & beyond, sexing up the suburbs and charming cities near you, featuring over 100 dates nationwide!
Dreamboys are back for another sensational UK tour guaranteed to tear down the house and set pulses racing for another record-breaking year on the road. Dreamboys; No Strings Attached will travel the length and breadth of the UK and beyond performing in all major cities such as Liverpool, Manchester and London providing a brand-new visual spectacular designed to give the audience a night they won't forget.
Jordan stated – "This tour is going to be like nothing we've ever done before. There are no restrictions, no guidelines and no reason to hold back this time. The audience really will experience a new creative era of Dreamboys; delivering their ultimate fantasy on a level never experienced in previous tours."
Providing the audience with high energy dance routines, west-end choreography, audience participation, incredibly toned physiques and larger-than-life personalities, it's no surprise the Dreamboys have stolen the hearts of millions of fans worldwide.
Dreamboys are all about adventure so join us for the ride of your life. Take a deep breath, enjoy the show, and embrace the irresistible. Age 18+
---
Find out what we are doing to keep you safe at Bonus Arena, Hull.
Event

Info

Friday, 10 February 2023

Want to enjoy a VIP premium experience at Connexin Live? Enjoy some of our best hospitality and upgrade your seats to some of the best in the house. Alt1ernatively enjoy pre-show dining in our restaurant or a complimentary drink in our lounge.




6.30pm - doors open

8pm - show starts

8.50pm - interval

9.10pm - show resumes

10pm - expected finish

Timings are estimated and subject to change
Back To Events