 Event

Info

Wednesday, 21 February 2024
Extra Show

Info

14+ only standing
Under 14s can sit as long as accompanied by an adult
Bowling For Soup | Less Than Jake | Vandoliers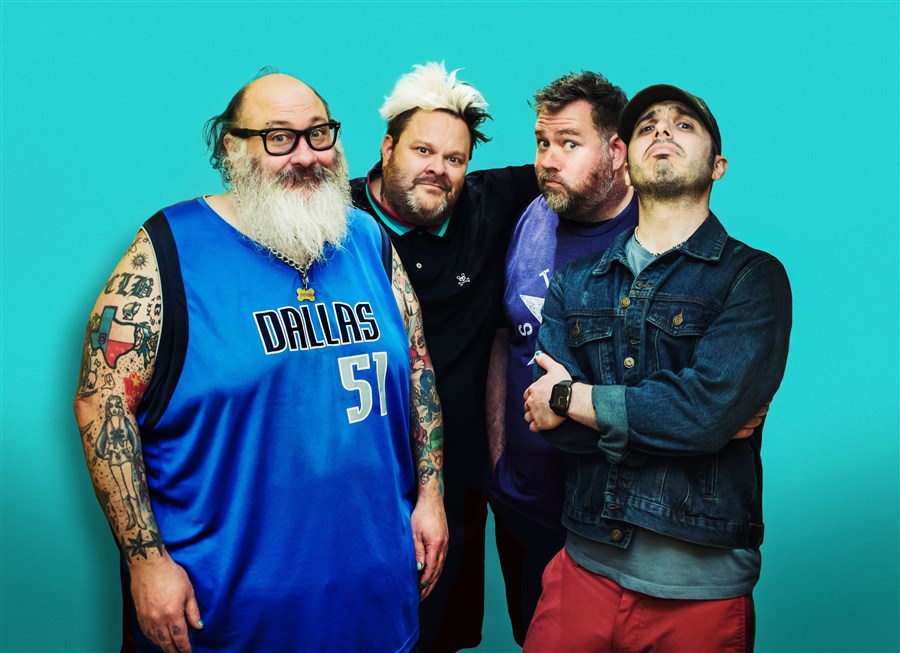 Don't miss the incredible punk rock legends, Bowling for Soup, as they visit Hull on Wednesday, 21 February 2024!
With their thirty year anniversary as a band on the horizon in 2024, Texas' favourite punk rock export Bowling For Soup continue to grow their global fanbase and expand their success year on year. Also dubbed the crown princes of pop punk, Bowling For Soup - frontman and guitarist Jaret Reddick, fellow guitarist Chris Burney, drummer Gary Wiseman and bassist Rob Felicetti have proved that nothing, not even a global pandemic, has slowed the demand for their unique, humour filled live shows and upbeat, heartfelt anthems.
Bowling For Soup are a band who've proven time and again that they can move with the times throughout a period of turbulence for the music industry. From their DIY roots, through to being on a major record label for many years (Jive Records) and being very successfully independent with their own label for over a decade, they are a band who've found success in every way. 'We're in control of everything now. If we decide we wanna do something, we just do it - we don't need to ask anyone's permission. It also makes you feel super proud when you do something yourself and it's a success', reveals Reddick.
While the music industry and the world at large is ever evolving, Bowling For Soup have prided themselves on moving with the times, keeping up with the latest ways to stay in touch with their fans (Jaret is now a huge star on TikTok) and get their music out there to as many people as possible. For generations of fans, there has always been a Bowling For Soup song for every occasion. They're the band who make you smile and they're the band who will pick you up when you are down, and as their song says, they wouldn't change a thing.
---
Upgrade your tickets to the VIP experience!
Join us for a Bowling For Soup and Less Than Jake pop-punk themed pre-show listening party! Get early entry, skip the queues via our VIP entrance and enjoy a complimentary bottle of beer whilst getting ready for the gig with some of the best pop-punk tunes! Just £15 per person! Email [email protected] to upgrade today!
---
Over 14s only in the standing area. Under 14s must be seated and accompanied by an adult over 18
Event

Info

Wednesday, 21 February 2024
VIP Seating Upgrades
Want to enjoy a VIP premium experience at Connexin Live? Enjoy some of our best hospitality and upgrade your seats to some of the best in the house.
Upgrade Seats
Extra Show

Info

14+ only standing
Under 14s can sit as long as accompanied by an adult
Back To Events