 Event

Info

Saturday, 09 December 2023
Steve Steinman's Anything For Love - 30th Anniversary Tour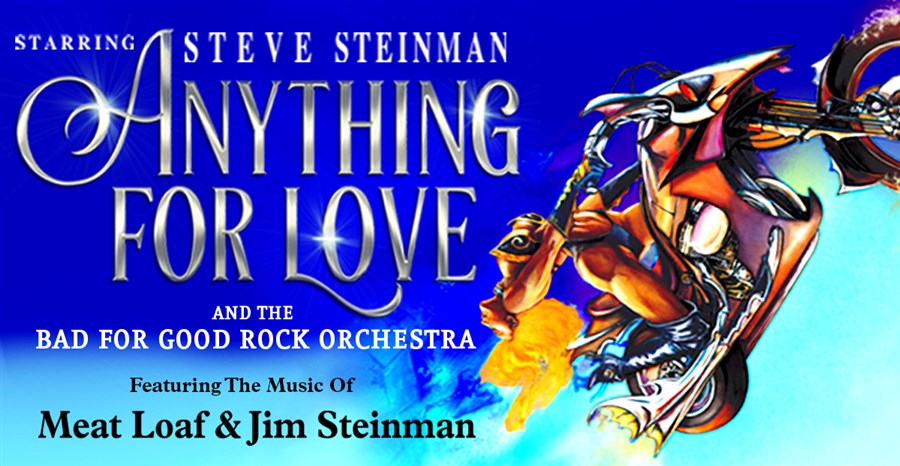 With over 7 million tickets sold, the highly acclaimed and No.1 recording artist, Steve Steinman, brings you his brand-new production featuring over 25 of Meat Loaf and Jim Steinman's greatest hits. For over 30 years Steve has toured the world with his musical production featuring the music of Jim Steinman and Meat Loaf.
With an impressive stage set, a ten-piece live rock band, and featuring the Bad For Good Rock Orchestra, combined with Steve's incredible voice and well-known sense of humour and stage presence, the show has been described as world-class.
The show will have you up on your feet dancing and singing out loud to some of Meat Loaf's greatest hits including – Anything For Love – Bat Out Of Hell – Paradise By The Dashboard Light – Took The Words Right Out Of My Mouth – Two Out Of Three Ain't Bad – Dead Ringer For Love – Total Eclipse Of The Heart and many, many more.
Event

Info

Saturday, 09 December 2023
VIP Seating Upgrades
Want to enjoy a VIP premium experience at Connexin Live? Enjoy some of our best hospitality and upgrade your seats to some of the best in the house.
Upgrade Seats
Back To Events