 Event

Info

Sun, 30 October 2022
Extra Show

Info

Hospitality doors - 18:00
Doors – 18:30
Mark Watson - 19:30
Interval – 20:00
Dr Adam Kay - 20:20

All timings are subject to change
Adam Kay - This Is Going To Hurt... More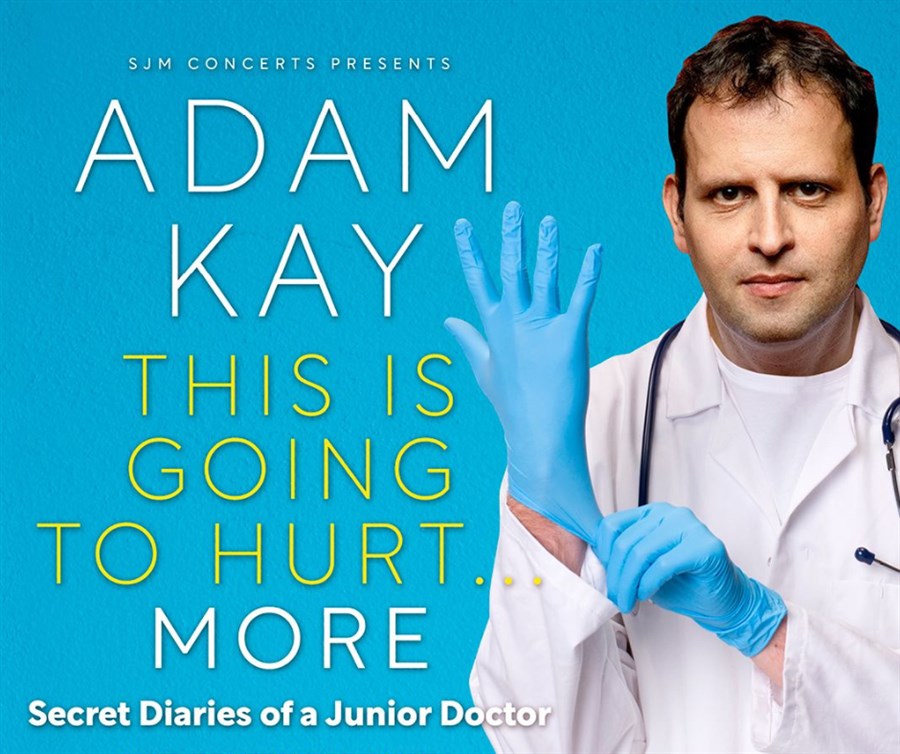 ADAM KAY ANNOUNCES LIVE COMEDY ARENA TOUR FOR 2022 - THIS IS GOING TO HURT... MORE. SECRET DIARIES OF A JUNIOR DOCTOR.
Rescheduling: Due unforeseen scheduling conflicts, selected dates on Adam Kay's UK tour have had to be rescheduled.
All those who bought tickets for the rescheduled dates will be issued with new tickets for the new venues.
Those unable to make the new dates can get a refund at point of purchase.
If you buy a signed copy of Undoctored with your ticket on or before 1st September you will receive your copy in the post on or as close to the publication date of 15th September as possible, accounting for potential postal delays.
If you buy a signed copy of Undoctored with your ticket after 1st September books must be collected at the venue on the evening of the show.
---
Adam Kay is an award-winning writer and comedian. His debut book, This is Going to Hurt, is a literary sensation: a Sunday Times number one bestseller for over a year, it has sold over 2.5 million copies, making it the bestselling UK narrative non-fiction book of the 21st century. It is the bestselling non-fiction ebook of all time and has been translated into 37 languages (and counting).
This is Going to Hurt has won ten national awards including a record-breaking four National Book Awards. His bestselling follow-up, Twas The Nightshift Before Christmas was a number one bestseller, and sold over 500,000 copies. His anthology Dear NHS raised over £400,000 for charity and featured contributions from Emilia Clarke, Ed Sheeran, Emma Thompson, Emma Watson and Paul McCartney. His children's books Kay's Anatomy and Kay's Marvellous Medicine have been translated into 26 language and sold over 350,000 copies.
His live tour of This is Going to Hurt was one of the most-attended UK shows of recent years, seen by over 250,000 people and described by The Guardian as "electrifying". Adam adapted This is Going to Hurt as a major comedy-drama series for the BBC and AMC.
He lives in Oxfordshire with his dog and husband.
---
Event

Info

Sun, 30 October 2022
VIP Seating Upgrades
Want to enjoy a VIP premium experience at Connexin Live? Enjoy some of our best hospitality and upgrade your seats to some of the best in the house.
Upgrade Seats
Extra Show

Info

Hospitality doors - 18:00
Doors – 18:30
Mark Watson - 19:30
Interval – 20:00
Dr Adam Kay - 20:20

All timings are subject to change
Back To Events