 Viking FM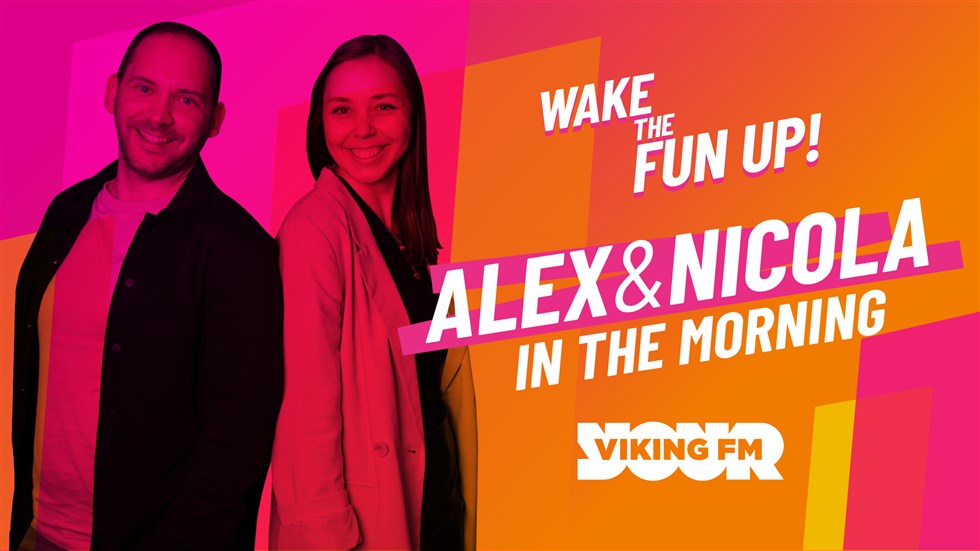 For almost 40 years we've been proud to serve the people of Hull and surrounding areas. Viking FM features a soundtrack of the biggest hits of the day alongside treasured throwbacks from the last 20 years. Our listeners choose us, not just because they love our music and our presenters sense of fun, but because they share our love of life and our passion for this great region of ours.
Alongside entertaining them, we update them on the essential news , travel and weather right when they need it. The sound and space we create is totally unique to Viking FM. We love to surprise, to entertain, and most importantly, we love hit music.
We wake up the fun with our weekday breakfast show hosted by Alex and Nicola from 6-10am. They love to involve our listeners with their funny calls to the show and make sure their audience enjoys the brightest and most positive start to their day.
We strive to be connected and champion this area and support great venues like Connexin Live. We also take pride in the work our wonderful charity, Cash For Kids, does locally. They make a real difference to the lives of children and young people. Every penny raised in our area, stays in our area, to help alleviate poverty, support and disability and improve quality of life and enable all children to live life to the full and to achieve their individual potential.
We'd love you to give us a listen. Tune in via our App, Smart Speaker, On-line, DAB and on 96.9FM across Yorkshire and Northern Lincolnshire.