 Hull Venue, welcome HEY Children's University
Published: 06 June 2023
The Hull Venue recently welcomed 38 children from Thorpepark Primary School in conjunction with Hull & East Yorkshire (HEY) Children's University. Students participated in a range of activities to discover life behind the scenes here at the venue.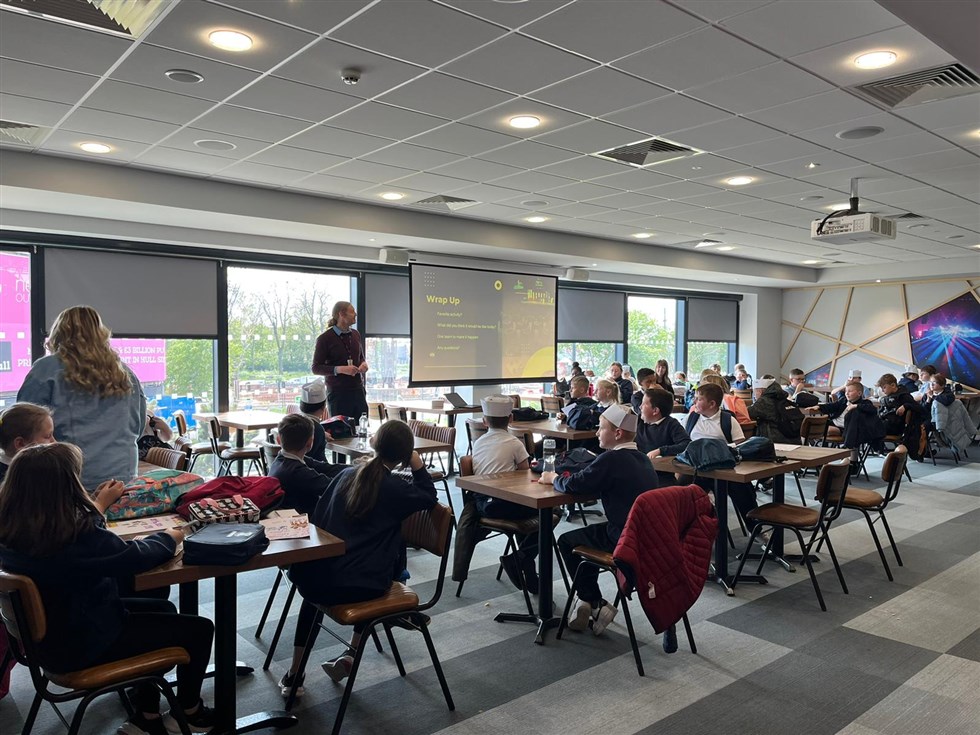 Staff from the Arena hosted various activities to educate students about career opportunities available within the events industry. From cake decorating with the Food and Beverage Team to control the light and sound system with technicians, the pupils also created tickets with the Sales and Marketing Team and watched a live performance with Lu Ku!
General Manager, Darren Moore "ASM Global prides itself in giving back to the communities that its venues live and breathe in. We want to inspire the next generation to come and work at their home town venue. A huge thank you to all the team here at the venue and Hull City Council for providing the city with a venue it can really be proud of."
Jessica Gibson, School Liasion Manager from HEY Children's University expressed her gratitude to the staff at the Venue, "The incredible team put on a varied range of different activities for the children to try, and it's safe to say the children had the best time. The Hull Venue has helped us not just simply talk to children about their options for the future, they have shown them.
The children have said they want to come back to the arena in the future to attend a concert, or even to work there. We hope in years to come to Hull Venue gets some of the children who they inspired walking through their doors to apply for a role, or to even perhaps perform there!"
Head of Venue Sales and Event Hospitality at the Venue, Laura Harrison, supported the project and tasked the students to design a poster and produce a ticket for a show coming to the venue later in the year. Students put on their creative caps and got to work!
"It's great to be working with such a unique, direct project in our own community," said Laura.
"It was an absolute pleasure to have the children in for the day, discovering and educating them on how we do what we do in a unique and fun way that we don't often get to showcase publicly. I really hope to see some of them working for us in years to come!"
The HEY Children's University is continuously looking for local businesses to partner with the charity to support children in the area. From hosting an experience at your workplace to becoming an official partner with the charity, there are various ways a business can get involved. For more information, please visit https://www.hullchildrensuniversity.com/business
---